Addictive and super retro, Jimbawang is now available to play on this site or download it on Windows and Mac!
Someone is throwing ice pops into the lake and Jimbawang won't let them go to waste.
Quickly move left and right to catch them and build the combo multiplier and go for the high score! Miss three times and the game is over.
Download
Download Jimbawang FREE on PC or Mac!
Screenshots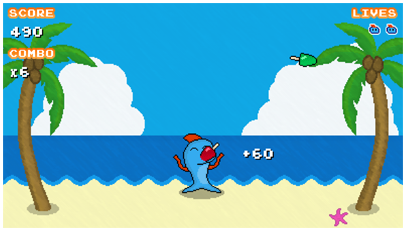 Retro gameplay that keeps getting faster and more challenging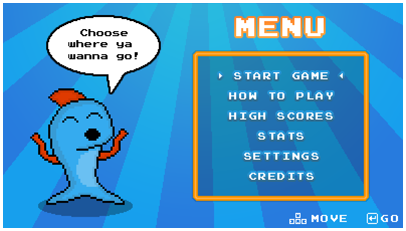 Cool features like gamepad support and stat tracking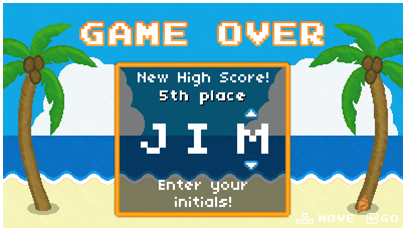 Enter your initials on the high scores leaderboard
FAQ
Q: Why won't my gamepad work?
A: Jimbawang is fully compatible with the Xbox 360 and Xbox One controllers. Others might work too! Make sure your gamepad is connected before launching the game.

Q: Jimbawang won't run on my computer!
A: That's not a question but I'll help anyway. On PC, the game should run on Windows XP or later. On Mac, 10.8 (Mountain Lion) or newer should do the trick. If you have any trouble, shoot an email to
jimbawang@gmail.com
and I'll see how I can help!

Q: If Jimbawang is a fish, how does he breathe above water?
A: Don't think about it too hard, it's a video game.

Q: What tools were used to create Jimbawang?
A: Jimbawang was developed with the Stencyl toolset and engine. It's a nice 2D development platform that is super flexible with multiple platforms and has been a great fit with this type of game! Adobe Photoshop was used for graphics, Pro Tools for music, and SFXR for sound effects.